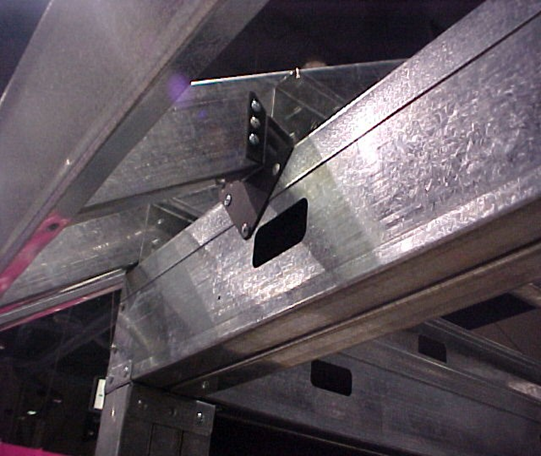 Continuing Education Credits Available – 1.5 PDH Credits
What can be done when a structural member requires a high-load capacity? The common solution is to design a built-up profile consisting of two or more cold-formed steel (CFS) framing sections. Built-up profiles use common CFS framing members, such as shear wall boundary studs, floor joists, stud packs and headers. This webinar will review the applicable AISI S100, North American Specification for the Design of Cold-Formed Steel Structural Members and AISI S240, North American Standard for Cold-Formed Steel Structural Framing design provisions for two types of built-up profiles — built-up compression members and built-up flexural members. The webinar will review the member limit states of global buckling, local buckling and distortional buckling. It will also provide guidance for achieving adequate interconnection of the individual profiles.
Presenter: Roger LaBoube, Ph.D., P.E., Cold-Formed Steel Engineers Institute
Dr. Roger A. LaBoube is Curator's Distinguished Teaching Professor Emeritus of Civil, Architectural and Environmental Engineering and former director of the Wei-Wen Yu Center for Cold-Formed Steel Structures at the Missouri University of Science & Technology. Dr. LaBoube holds B.S., M.S., and Ph.D. degrees in Civil Engineering from the University of Missouri-Rolla. He has an extensive background in the design and behavior of cold-formed steel structures. His research and design activities have touched on many facets of cold-formed steel construction, including cold-formed steel beams, panels, trusses, headers, and wall studs as well as bolt, weld, and screw connections. Dr. LaBoube is active in several professional organizations and societies. He serves as chairman of the American Iron and Steel Institute Committee on Framing Standards and is an emeritus member of the AISI Committee on Specifications for the Design of Cold-Formed Steel Structural Members. He is a registered professional engineer in Missouri.
In order to receive credit for this course, you must complete the quiz at the end and pass with at least 80% for a certificate to be generated automatically
Price: $100
Take this Course