Continuing Education Credits Available – 1.5 PDH Credits
Structural materials are a major contributor to a building's embodied carbon footprint. Embodied carbon represents the greenhouse gas emissions associated with the manufacturing, construction and demolition of the building's components. Therefore, structural engineers play a critical role in reducing the environmental impacts of a building or renovation.
The Structural Engineers 2050 (SE 2050) Commitment Program by the Structural Engineering Institute (SEI) of the American Society of Civil Engineers (ASCE) is a program created for structural engineers to become engaged in understanding, measuring and reducing embodied carbon in structural systems. This presentation will provide background on the program, what is required from a committed firm, what data is collected in the SE 2050 database, and resources and strategies available to structural engineers to begin reducing embodied carbon on their structural designs.
Presenters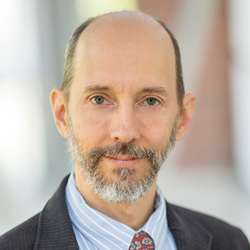 Mark D. Webster, P.E., LEED AP BD+C, is a structural engineer at Simpson Gumpertz & Heger. He is a founder of the Structural Engineering Institute's Sustainability Committee and recently completed a term as co-chair of the committee. He leads the SE 2050 Commitment Resources Working Group and contributes to the SEI Sustainability Committee's Circular Economy Working Group. He edited and co-authored the Sustainability Committee's technical report addressing the climate impacts of structural materials, "Structural Materials and Global Climate," and the committee's white paper entitled "Achieving Net Zero Embodied Carbon in Structural Materials by 2050."  His structural consulting practice encompasses new design, renovation and investigation work, with an emphasis on historic buildings.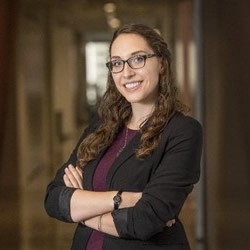 Charlotte A. Sauer, LEED AP BD+C, is an associate and structural engineer in the Chicago office of CannonDesign with experience in the design of healthcare, corporate, and science & technology projects. She leads the CannonDesign structural engineering group's sustainability efforts and is the Embodied Carbon Champion for the firm's commitment to SE2050. Charlotte is a graduate of the Illinois Institute of Technology, with a Bachelor of Science degree in Civil Engineering and a Master of Engineering degree in Structural Engineering. She is an active member of the ASCE-SEI Sustainability Committee and the SE2050 Subcommittee focusing on resource development.  
Chris Jeseritz, S.E., P.E., LEED AP BD+C, is a project manager at PCS Structural Solutions in Seattle, WA, a consulting structural engineering firm in the Pacific Northwest. At PCS, Chris manages a variety of project types and the company's internal sustainability engineering team. He serves as chair of the Structural Engineers Association of Washington's (SEAW) Sustainability Committee and is a member of the ASCE SEI Sustainability Committee and the SE 2050 Commitment Program.
In order to receive credit for this course, you must complete the quiz at the end and pass with at least 80% for a certificate to be generated automatically
Price: $100
Take this Course