Webinar – Devil in the Details: Learning from Mid-Rise Successes and Failures
$100.00
Industry veteran Don Allen provides insights, photos, and details from projects that have worked, and some that have not. With over 25 years of both Engineer-of- Record and CFS specialty engineer experience, Allen will show both design examples and field photos / repairs where problems have been avoided / created / resolved on CFS framing projects. Allen will discuss each specific design challenge, why a certain approach was taken, what went right with the design and construction, and what could have been done differently for conditions that did not work. Allen will also discuss some of his recent work overseas, and how innovations worldwide are shaping CFS construction in North America.
Presenter: Don Allen, P.E., Director of Engineering
Super Stud Building Products, Inc.
Don Allen, P.E. currently serves as Director of Engineering for Super Stud Building Products, Inc., where he oversees product development, testing, engineering, and technical services. Having worked in the cold-formed steel industry since 1990, Allen served as a CFS specialty engineer, Engineer-of-Record, and industry representative before his current position with a stud manufacturer. He concurrently served for more than 9 years as Technical Director for three associations in the cold-formed steel industry – the Steel Stud Manufacturers Association (SSMA), the Steel Framing Alliance (SFA), and the Cold-Formed Steel Engineers Institute (CFSEI). He chairs the Education Subcommittee of the American Iron and Steel Institute's Committee on Framing Standards and Committee on Specifications, and was the 2013 recipient of the CFSEI Distinguished Service Award. He has given presentations on CFS in China, Colombia, Egypt, Hawaii, and South Africa, and has been involved in design projects in North America, Africa, and Europe.
Related Products
Webinar on Frequently Misunderstood Wind Load Topics for Cold-Formed Steel Structures
Continuing Education Credits Available – 1.5 PDH Credits
The webinar will focus on wind provisions of ASCE 7/ IBC (International Building Code) that are frequently misunderstood or incorrectly applied with a particular emphasis on cold-formed steel structures, including building enclosure classification, torsional wind design, wind load analysis methods, canopies, rooftop screen walls, and effective wind area. It will also focus on ASCE 7-16 changes and explore the future of wind design.
Presenter: Emily Guglielmo, P.E., S.E., F.SEI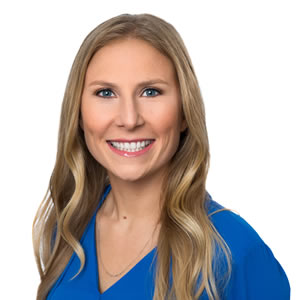 Emily Guglielmo, P.E., S.E., F.SEI, a Principal with Martin/Martin, will conduct the webinar. With more than 15 years of structural engineering experience, Emily began her career in the Denver, Colorado office of Martin/Martin and now manages the firm's San Francisco Bay area office. She is President of the National Council of Structural Engineers Associations (NCSEA) and President of the Structural Engineers Association of Northern California (SEAONC). She is also the Chair of the NCSEA Wind Engineering Committee and Vice Chair of the ASCE 7 Seismic Subcommittee. She serves as a voting member on the ASCE 7 Wind, Seismic, and Main Committees. Emily has presented more than 100 lectures on seismic, wind, and building code provisions both nationally and internationally. She has received several awards, including SEI Fellow and the Susan M. Frey NCSEA Educator Award for effective instruction for practicing structural engineers. Emily earned her bachelor's degree in Civil Engineering from UCLA and her master's degree in Structural Engineering from UC Berkeley.
In order to receive credit for this course, you must complete the quiz at the end and pass with at least 80% for a certificate to be generated automatically.
$

100.00
Add to cart