View cart
"Webinar on Demystifying Cold-Formed Steel Torsion Analysis for Design" has been added to your cart.
Webinar on Cold-Formed Steel Attachment to Concrete in Seismic Zones
$100.00
This presentation is designed to clarify the intent of the language in the code-referenced publications AISI S100 and ASCE/SEI 7-16 as it relates to PAFs used to attach track to concrete, in SDC A-C and SDC E-F. The presentation will also provide practical guidance to the designer regarding which design values should be used and where those values can be obtained. Additional practical recommendations will be provided regarding the specification of various types of PAFs and their embedment depths into the concrete.
Presenter: Christopher Gill, Hilti Inc.
Chris Gill is the Technical Services Manager for Direct Fastening at Hilti in Plano, Texas. He is responsible for the department which performs product testing, generates technical data, publishes technical documents, and obtains approvals and listings for power-actuated and screw-fastening products. He is a member of the American Iron and Steel Institute (AISI) Committee on Specifications, and a voting member of its subcommittees responsible for connections and joints, and diaphragm design. Chris recently participated in the 2020 NEHRP Provisions Update Committee, Issue Team 9, which addressed alternate provisions for seismic diaphragm design, and recommended new provisions for incorporation into ASCE/SEI 7. He has also contributed to the soon-to-be published ASCE/ SEI Design Guide "Cold-Formed Steel Connections to Other Materials."
Chris has a total of 33 years working in the fastening and anchoring industry. He previously worked as a field engineer, field engineering manager, trade manager and product manager with Hilti. He holds a B.S. degree in Engineering from Brown University and an M.S. degree in Engineering and Technology Management from Oklahoma State University.
Related Products
Webinar on Frequently Misunderstood Wind Load Topics for Cold-Formed Steel Structures
Continuing Education Credits Available – 1.5 PDH Credits
The webinar will focus on wind provisions of ASCE 7/ IBC (International Building Code) that are frequently misunderstood or incorrectly applied with a particular emphasis on cold-formed steel structures, including building enclosure classification, torsional wind design, wind load analysis methods, canopies, rooftop screen walls, and effective wind area. It will also focus on ASCE 7-16 changes and explore the future of wind design.
Presenter: Emily Guglielmo, P.E., S.E., F.SEI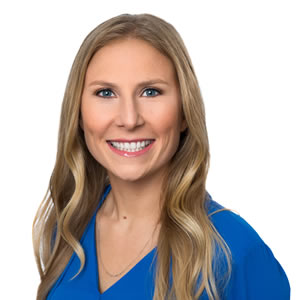 Emily Guglielmo, P.E., S.E., F.SEI, a Principal with Martin/Martin, will conduct the webinar. With more than 15 years of structural engineering experience, Emily began her career in the Denver, Colorado office of Martin/Martin and now manages the firm's San Francisco Bay area office. She is President of the National Council of Structural Engineers Associations (NCSEA) and President of the Structural Engineers Association of Northern California (SEAONC). She is also the Chair of the NCSEA Wind Engineering Committee and Vice Chair of the ASCE 7 Seismic Subcommittee. She serves as a voting member on the ASCE 7 Wind, Seismic, and Main Committees. Emily has presented more than 100 lectures on seismic, wind, and building code provisions both nationally and internationally. She has received several awards, including SEI Fellow and the Susan M. Frey NCSEA Educator Award for effective instruction for practicing structural engineers. Emily earned her bachelor's degree in Civil Engineering from UCLA and her master's degree in Structural Engineering from UC Berkeley.
In order to receive credit for this course, you must complete the quiz at the end and pass with at least 80% for a certificate to be generated automatically.
$

100.00
Add to cart