Webinar on Design Considerations for Cold-Formed Steel Light Frame Diaphragms
$100.00
Continuing Education Credits Available – 1.5 PDH Credits
This webinar will cover the basic design of cold-formed steel light frame diaphragms as envisioned in the provisions articulated in AISI S100-16, North American Specification for the Design of Cold-Formed Steel Structural Members, 2016 Edition; AISI S230-19, North American Standard for Cold-Formed Steel Framing―Prescriptive Method for One- and Two-Family Dwellings, 2019 Edition; AISI S400-15 w/S1-16, North American Standard for Seismic Design of Cold-Formed Steel Structural Systems, 2015 Edition with Supplement 1; and AISI S240-15, North American Standard for Cold-Formed Steel Structural Framing, 2015 Edition. Design practice documents derived from these AISI Standards will also be addressed. At the conclusion of this webinar, design professionals will have a better understanding of current provisions that support engineered design (strength and deflection) of conventional codebased light frame cold-formed steel diaphragms as well as the limitations of these provisions.
Presenter: Reynald Serrette, Ph.D.,
Santa Clara University
Reynaud Serrette, Ph.D. is a professor in the Department of Civil, Environmental and Sustainable Engineering at Santa Clara University in Santa Clara, California. He has been involved in cold-formed steel research and design since 1987.
In order to receive credit for this course, you must complete the quiz at the end and pass with at least 80% for a certificate to be generated automatically
Related Products
Webinar on Updates to the AISI North American Specification and Standards
Continuing Education Credits Available – 1.5 PDH Credits
The American Iron and Steel Institute (AISI) has been involved in the support of research and the development and maintenance of cold-formed steel codes, standards and specifications for 90 years. AISI sought American National Standards Institute (ANSI) accreditation and was approved as a developer of American National Standards in 1999.
AISI S100, North American Specification for the Design of Cold-Formed Steel Structural Members and the suite of AISI framing standards are the referenced documents for cold-formed steel design in the International Building Code. Every few years, AISI updates the Specification and standards to add new provisions based on the latest information from research and industry. These updates can deliver improved methods for analyzing members, provide new considerations when designing members and connections, and directly impact the design of floor, wall and roof systems. This webinar will review all of the relevant changes to these AISI documents and how they are intended for implementation into the applicable building codes.
Presenter: Jon-Paul Cardin, P.E.
American Iron and Steel Institute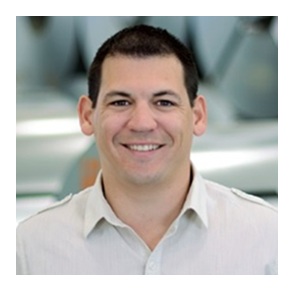 Jon-Paul currently serves as a codes and standards engineer for the American Iron and Steel Institute (AISI). In this position, he represents the interests of the steel construction industry in the national codes and standards arenas. Specifically, Jon-Paul is active in the International Code Council (IBC, IRC), ASCE 7 and NFPA 5000, as well as the AISI Committee on Specifications and AISI Committee on Framing Standards. Prior to joining AISI, Jon-Paul served as the engineering manager for a steel framing manufacturer. He holds Bachelor of Science degrees in both Civil Engineering (Structural) and Mathematics from the University of Idaho.
In order to receive credit for this course, you must complete the quiz at the end and pass with at least 80% for a certificate to be generated automatically
Price: $100
$

100.00
Add to cart