Webinar on Introducing AISI S250: Your Starting Place for Determining Thermal Transmittance through Cold-Formed Steel Framing
$100.00
Continuing Education Credits Available – 1.5 PDH Credits
The webinar introducing AISI S250, North American Standard for Thermal Transmittance of Building Envelopes with Cold-Formed Steel Framing, will walk attendees through the history, development and contents of the AISI S250 standard. Participants will obtain a relative understanding of how to apply the various provisions in order to evaluate the thermal capabilities of envelope assemblies (e.g., walls, ceilings/roofs) containing cold-formed steel framing for use in professional practice. Jonathan Humble led the work group responsible for the development and publication of the AISI S250 standard.
Presenter: Jonathan Humble, FAIA, NCARB, LEED BD+C
American Iron and Steel Institute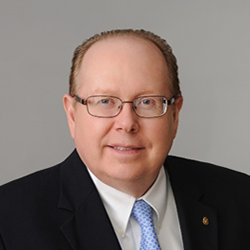 Jonathan Humble is a Regional Director of Construction Codes and Standards for the American Iron and Steel Institute (AISI). He holds Bachelor's and Master's degrees in Architecture from the University of Wisconsin-Milwaukee, is licensed as an architect in Connecticut and Massachusetts, is NCARB-certified, and holds a LEED AP-BD+C credential. He has received architectural awards for his designs while in the practice of architecture.
Jonathan was inducted into the American Institute of Architects (AIA) College of Fellows for his outstanding contributions to the AIA and its membership. He is a recipient of the International Code Council's Honorary Membership, ASHRAE International's Distinguished Service Award, National Fire Protection Association's Committee Service Award, and the Cool Roof Ratings Council's Marty Hastings Award, all in recognition of his exceptional service and contributions to these codes and standards organizations.
Jonathan's activities within AISI include research and development of new technologies for AISI standards and guides, participation in national model codes and standards development, and educational services to steel industry members, design professionals, code officials, general contractors and building owners.
In order to receive credit for this course, you must complete the quiz at the end and pass with at least 80% for a certificate to be generated automatically
Related Products
Webinar on Practical Allyship – 5 Actions Anyone Can Do to Promote Inclusion at Work
Continuing Education Credits Available – 1.5 PDH Credits
Creating an inclusive work environment is not just the "right thing to do." Inclusive behaviors are tied to higher levels of individual performance and firm profits; yet creating and working in an inclusive work environment often feels elusive, as evidenced by the fact that almost two-thirds of workers are disengaged at work.
In this interactive session, you will learn about the business case for inclusive work cultures and five simple actions anyone can take to create a more inclusive work environment for those they work with, regardless of current role or firm size. Applicable to everyone from new graduates to CEOs, these strategies have been shown to create a more inclusive work environment while requiring little time or budget to implement. When implemented consistently, these strategies create better work cultures for everyone and improve the retention of coworkers in traditionally marginalized gender, racial, and ethnic groups. You will leave this session empowered with specific actions you can immediately apply to engineer inclusion in your everyday interactions.
Presenter: Stephanie Slocum, P.E., Engineers Rising LLC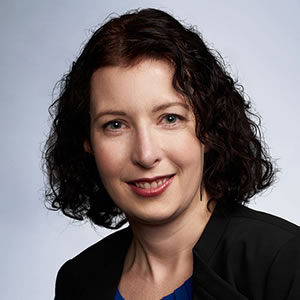 Stephanie Slocum, P.E. is the founder of Engineers Rising LLC and author of "She Engineers: Outsmart Bias, Unlock Your Potential, and Live the Engineering Career of your Dreams." Stephanie shines light on the barriers to the retention of engineers and provides practical training, inspiration, and mentorship through her online platform and programs. She is a champion of inclusive work cultures.
Stephanie is the current chair of the Structural Engineering Institute's (SEI) Business Practices committee. She is currently serving as an elected member of SEI's Board of Governors and is a member of the American Society of Civil Engineers (ASCE) Task Committee on the Code of Ethics. She is a winner of the 2020 Connected World's Women in Technology Award for her work empowering women in engineering. Prior to founding Engineers Rising, she worked in structural engineering building consulting for 15 years. She holds bachelor's and master's degrees in architectural engineering.
In order to receive credit for this course, you must complete the quiz at the end and pass with at least 80% for a certificate to be generated automatically
$

100.00
Add to cart