View cart
"The Cold-Formed Steel Classroom : Understanding the Fundamental Behavior of CFS Members" has been added to your cart.
Webinar on Mid-Rise Construction Using Light Weight Steel Framing
$100.00
The webinar will cover light gauge steel wall framing and C-joists, composite deck and concrete, precast concrete, steel beams and deck and light gauge steel trusses. It will review wall and floor, fire and sound assemblies, panelization of walls, structural floor systems, lateral stability, roof design, shear wall deflection compared to wood, progressive collapse, and overall approval process. The webinar will also review completed projects.
Presenter:
Raymond van Groll, M.Sc.(Eng), P.Eng.,
Atkins + Van Groll Inc.
Raymond van Groll, M.Sc.(Eng), P.Eng., Managing Partner of Atkins + Van Groll Inc. With over 25 years of experience, van Groll specializes in mid-rise structural buildings and light gauge steel construction. In 1990, he founded Van Groll Engineering Inc., a structural professional engineering company specializing in residential and commercial construction and light gauge steel design. In 1997, he co-founded Atkins + Van Groll Inc. Consulting Engineers with Jonathan Atkins.
Raymond van Groll assisted in the development of the Canadian Sheet Steel Building Institute (CSSBI) "Lightweight Steel Framing Design Manual." Some of his most notable projects include Chelster Hall Estate in Oakville, the Louis Vuitton Flagship Store in Toronto, The Rosseau, J.W. Marriott Resort & Spa, and Corktown Condominiums in Toronto.
Related Products
Webinar on Frequently Misunderstood Wind Load Topics for Cold-Formed Steel Structures
Continuing Education Credits Available – 1.5 PDH Credits
The webinar will focus on wind provisions of ASCE 7/ IBC (International Building Code) that are frequently misunderstood or incorrectly applied with a particular emphasis on cold-formed steel structures, including building enclosure classification, torsional wind design, wind load analysis methods, canopies, rooftop screen walls, and effective wind area. It will also focus on ASCE 7-16 changes and explore the future of wind design.
Presenter: Emily Guglielmo, P.E., S.E., F.SEI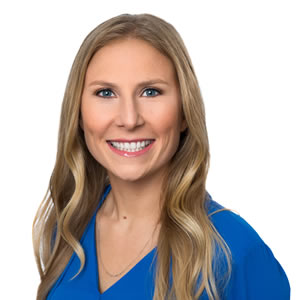 Emily Guglielmo, P.E., S.E., F.SEI, a Principal with Martin/Martin, will conduct the webinar. With more than 15 years of structural engineering experience, Emily began her career in the Denver, Colorado office of Martin/Martin and now manages the firm's San Francisco Bay area office. She is President of the National Council of Structural Engineers Associations (NCSEA) and President of the Structural Engineers Association of Northern California (SEAONC). She is also the Chair of the NCSEA Wind Engineering Committee and Vice Chair of the ASCE 7 Seismic Subcommittee. She serves as a voting member on the ASCE 7 Wind, Seismic, and Main Committees. Emily has presented more than 100 lectures on seismic, wind, and building code provisions both nationally and internationally. She has received several awards, including SEI Fellow and the Susan M. Frey NCSEA Educator Award for effective instruction for practicing structural engineers. Emily earned her bachelor's degree in Civil Engineering from UCLA and her master's degree in Structural Engineering from UC Berkeley.
In order to receive credit for this course, you must complete the quiz at the end and pass with at least 80% for a certificate to be generated automatically.
$

100.00
Add to cart