Webinar on Post-Installed Anchor Testing, Qualification, and Design Procedure
$100.00
Continuing Education Credits Available – 1.5 PDH Credits
Structural and non-structural elements are often connected to concrete structures by means of concrete anchors. Anchors are either cast-in the concrete during construction, or post-installed when the concrete has cured. There are various concrete anchor types with different behavioral characteristics. The designer must select the type, size and embedment most suitable for the given situation. Due to the large diversity in product types and makes, anchors are not standardized and products need to be qualified for their intended use. For this, suitability and serviceability tests on individual anchors are carried out in independent test laboratories. Evaluation of the test results ultimately result in the issuing of technical approvals which also provide the necessary data to carry out safe anchor design. In this webinar, the process for testing and qualification of post installed anchors, relevant building code and acceptance criteria will be discussed along with the design procedure, failure modes, and the factors affecting the failure mode.
Presenter: Natasha Zamani, Ph.D., P.E.
Natasha Zamani received her Ph.D. in Civil Engineering from Southern Methodist University with a focus on numerical analysis of seismic soil-foundation-structure interaction. She is a registered professional engineer in Texas. Currently, she is working at Hilti as the Code and Standards Senior Manager. She is responsible for implementing and driving the code and approval strategy for Hilti installation product line or related modular cold formed systems.
In order to receive credit for this course, you must complete the quiz at the end and pass with at least 80% for a certificate to be generated automatically
Related Products
Webinar on Roles and Responsibilities for Success with Cold-Formed Steel Framing
Continuing Education Credits Available – 1.5 PDH Credits
The webinar will be presented as a panel interactive session, with Jeffrey Klaiman, P.E., principal in charge of structural engineering at ADTEK Engineers, Inc. as the lead presenter. Panelists will include Don Allen, P.E., director of engineering at Super Stud Building Products, Inc.; Kenneth Pagano, P.E., cold-formed steel truss design engineer at Scosta Corporation; and Patrick W. Ford, P.E., senior project manager at raSmith. The webinar will: Introduce AISI S202, Code of Standard Practice for Cold-Formed Steel Structural Framing and describe how this standard was developed and is maintained. Describe the roles of various individuals and entities in a cold-formed steel framing project. Identify new items and changes in the 2020 edition of the Code of Standard Practice. Provide examples of items in the Code of Standard Practice and how they can be used in actual projects. Include a panel discussion with the authors and users of the standard.
Presenters
Jeffrey Klaiman, P.E., ADTEK Engineers, Inc.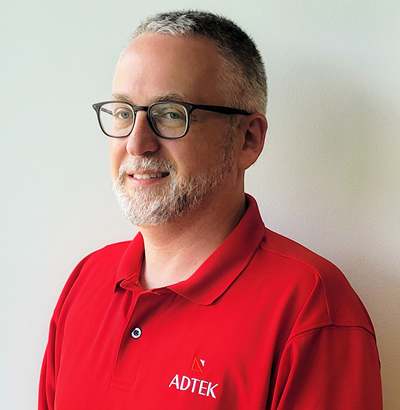 Jeff has almost 30 years of experience in the construction industry. His responsibilities include building maintenance and engineering; on-site engineering for a concrete contractor; Manager of Technical Services and Versa-Truss Product Manager for Dale/Incor (national manufacturer of cold-formed steel framing products and systems), participation on the American Iron and Steel Institute's Committee on Specifications for the Design of CFS Structural Members and Committee on Framing Standards; a member of CFSEI for more than 15 years; ASTM International and the SFA. Mr. Klaiman serves as chairman of the Standard Practices Subcommittee of the AISI Committee on Framing Standards, chairman of the SFIA Technical Committee, and is also the president of MASFA. He is a past president of CFSEI. In his position at ADTEK Engineers, Inc. as Principal in Charge of Structural Engineering, Mr. Klaiman oversees the design and coordination of all cold-formed steel design documents. He also manages in-house staff in four offices for general structural and CFS framing design, develops project schedules, and coordinates quality control reviews with project managers on his team. Mr. Klaiman holds a bachelor's degree in Civil Engineering from the University of Michigan, and an MBA from Eastern Michigan University.
Don Allen, P.E., S.E., LEED AP, Super Stud Building Products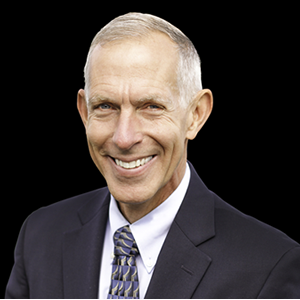 Don Allen, P.E., S.E., LEED AP, is an internationally known expert in cold-formed steel design, and currently serves as director of engineering for Super Stud Building Products. He chairs the AISI Education Committee, is actively involved in the development of ASTM and AISI standards, and has designed projects in Europe, Africa and North America. In addition to working for steel product manufacturers, Don has spent more than a decade in private practice and served over nine years as technical director for the Steel Stud Manufacturers Association (SSMA), the Steel Framing Alliance (SFA) and the Cold-Formed Steel Engineers Institute (CFSEI). At Super Stud, Don is actively involved in product development for multiple product lines including steel framing, MgO structural floor sheathing, steel structural wall panels, exterior insulation and finish systems (EIFS), and steel doors.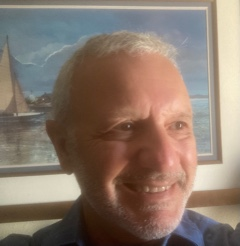 Kenneth (Kenny) J. Pagano, P.E., Scosta Corporation
Kenneth (Kenny) J. Pagano, P.E. is the cold-formed steel truss design engineer for Scosta Corporation headquartered in Sebring, FL. Kenny also serves on the AISI Committee on Framing Standard's main Committee as well as the Framing and Standard Practices Sub-Committees. Kenny maintains an office outside of Palatka, FL where he is an Adjunct Professor for the Engineering Technology department at the local college – St Johns River State College.
Patrick M. Hainault, P.E., raSmith
Patrick M. Hainault, P.E. is the cold-formed group leader at raSmith in Brookfield, Wisconsin. His experience includes engineering design and staff management with raSmith and Matsen Ford Design Associates, Inc., where he was a principal and senior engineer for 21 years. His expertise includes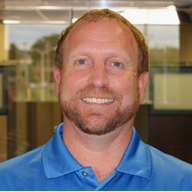 application of the latest technologies and design concepts to a wide variety of primary and secondary structures, including prefabricated systems. In addition to specialty expertise in cold-formed steel, his engineering systems design experience includes structural steel, reinforced concrete, engineered masonry and wood. He was a structural designer for a concrete reinforcement supplier and a technician for a national material-testing firm. Patrick is a member of the SFIA Technical Committee and the AWCI Construction Technology Committee. He is a registered Professional Engineer in Wisconsin and several other states. He earned his Bachelor of Science degree in Civil Engineering from Marquette University.
In order to receive credit for this course, you must complete the quiz at the end and pass with at least 80% for a certificate to be generated automatically
$

100.00
Add to cart